REAP THE RAW BENEFITS
Norlift has the opportunity to work with many diverse and wonderful companies, and we would like to highlight one in a customer spotlight: Brew Dr. Kombucha. We appreciate their business and want to share how their operations use Norlift.
As awareness and demand for kombucha are on the rise, Brew Dr. Kombucha called in support for some heavy lifting. They registered 10 employees for forklift training and certification with Norlift. Kevin O'Connor, Norlift's lead trainer, visited their new brewing and bottling plant in Tualatin, OR, and conducted an on-site training class. Brew Dr. Kombucha runs pallet jacks and electric sit-down rider forklifts in the new facility. During the training, Kevin snapped photos and noted the company's operators working safely and efficiently to meet the growing demand for their 100% raw kombucha.
In 2008, Townshend's Tea Company started making Brew Dr. Kombucha in the kitchens of their then two tea houses. All their tea is bought directly from fair trade tea farms. From leaf to bottle, Brew Dr. Kombucha is brewed in-house, and every bottle is guaranteed to be 100% raw, 100% organic, and brewed with 100% non-GMO tea.
Every bottle of Brew Dr. kombucha is packed with raw goodness you can feel in your gut, literally. Every bottle hosts billions of naturally occurring probiotics including beneficial bacteria, yeasts, and organic acids. So lets get down to business, if you're going to be healthy, do you have to sacrifice flavor? Simply, no, by crafting their own tea recipes into their kombucha, the flavors you love in tea are available in the kombucha.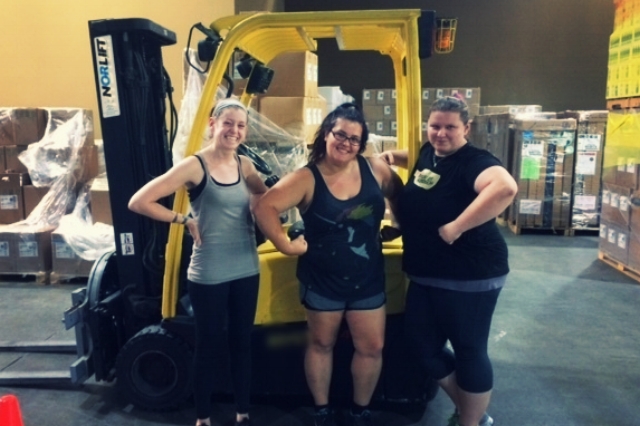 Norlift is proud to work with Brew Dr. Kombucha. Next time you sip on a bottle of their kombucha, consider that the bottle came from a case, which came on a pallet, which was moved by a forklift, which was operated by someone trained and certified through Norlift. We may not be doing the brewing, but we can say we helped with the heavy lifting.
So raise a bottle of your favorite kombucha (mine is 'Love') to our friends at Brew Dr.! Cheers!
To inquire about how we can help your company, give us a call (503) 659-5438. Or click the button to send us a inquiry!